Resources
Consider the service providers listed below to complete your wedding event.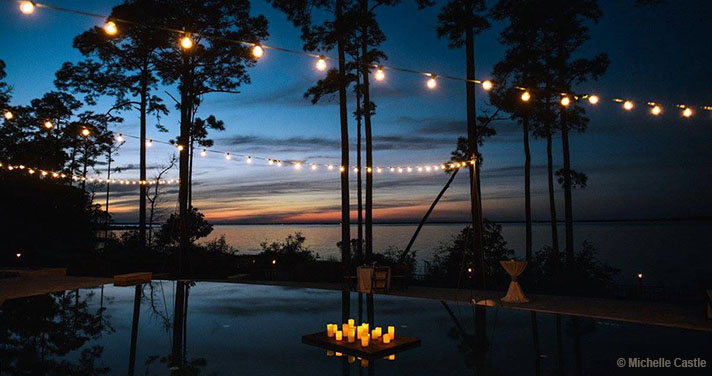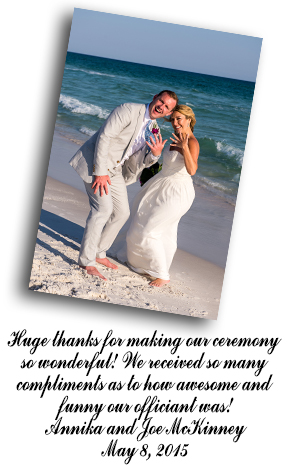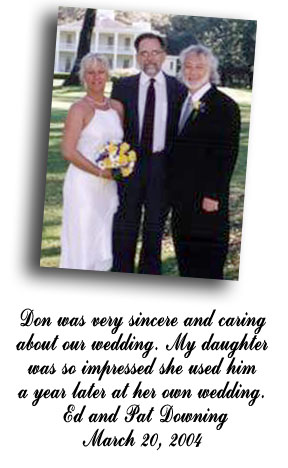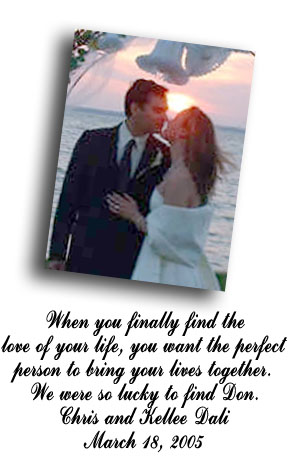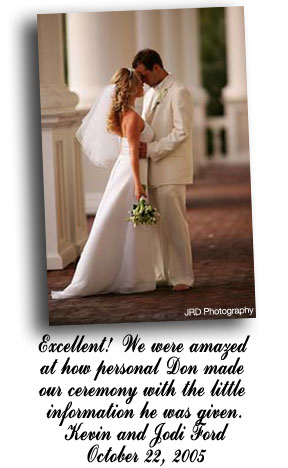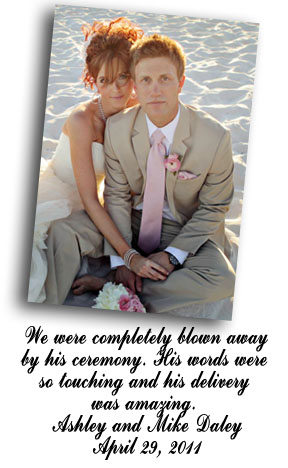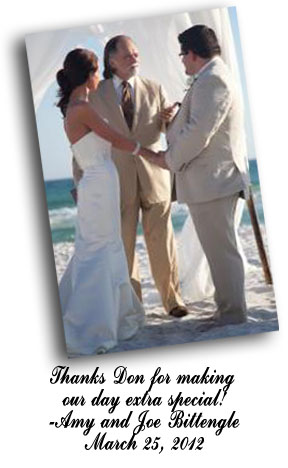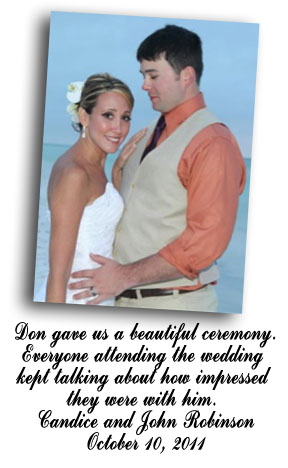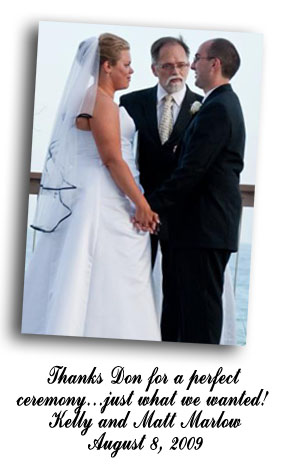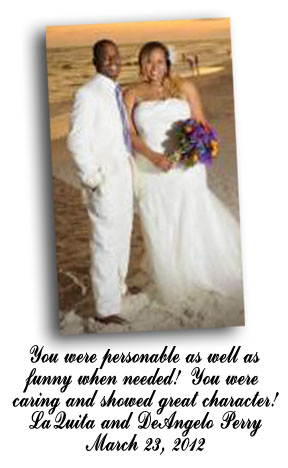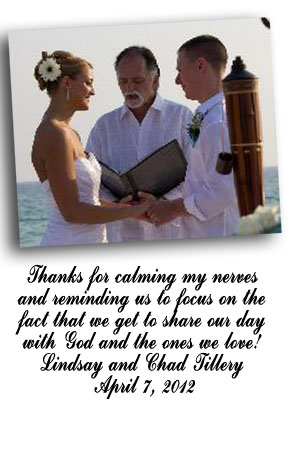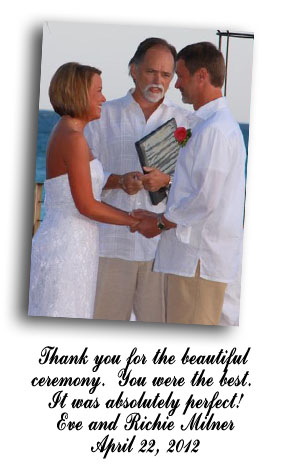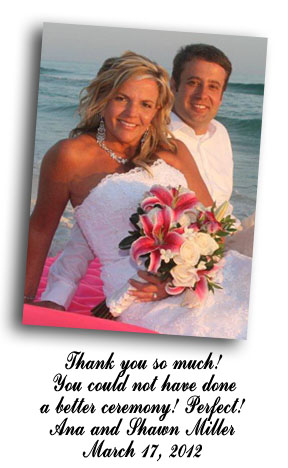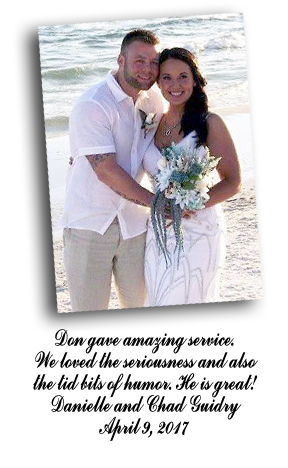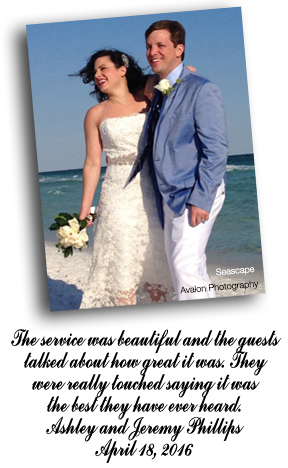 Please contact me
Marriage licenses in:
Wedding Planners:
Wedding Photographers:
Wedding Videographers:
Entertainment:
Wedding Caterers & Wedding Venues
Florists
The appearance of external hyperlinks does not constitute my endorsement of the linked web sites, or the information, products or services contained therein. In the course of performing weddings I have met a number of other wedding service providers. Those listed are some I have had positive experiences with should you wish to contact them. Please be aware that none of these people work for me nor do I get any financial remuneration for recommending them. I am in no way guaranteeing their work or providing warranty for their services.